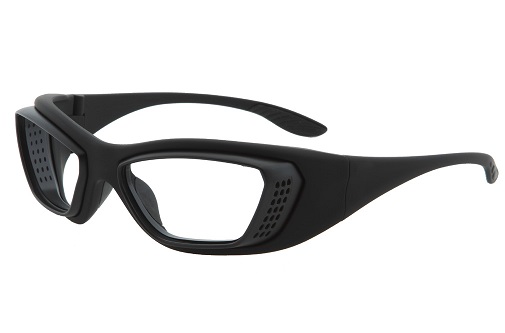 Leaded glasses can vastly reduce the amount of radiation exposure that a radiology tech experiences to their eyes. Of course, reducing the amount of exposure that a radiology tech is subjected to during the course of their work is always a primary goal, but the advantages of using protective glasses may be underestimated by radiology techs themselves.
One of the primary conditions that utilizing x-ray protective glasses can prevent is cataracts. Where protecting against the dangers that radiation poses to the eye is concerned, it may be advisable for radiology techs to go above and beyond what is required by standards. According to MedPageToday, a review gave evidence that the current standards for occupational exposure by radiology techs may not be strict enough to protect them adequately. This information expects a radiology tech to have a 30-year career.
The study that the aforementioned article referenced was conducted by a Dr Dauer of the Memorial Sloan-Kettering Cancer Center and others. As part of the study, his group conducted a series of experiments utilizing mannequins in place of an interventional radiology tech. Radiation was measured with a solid-state dosimeter and several different strategies to protect the operator from radiation exposure were experimented with.
Standard eyeglasses were shown to provide no protection at all against radiation exposure. Contrast this with .75 mm lead equivalent glasses, which were shown to have radiation reductions of as high as 10.2 times what the operator would have been exposed to otherwise.
Using additional precautions, such as scatter shields, was also found to further reduce exposure to radiation, providing an even safer environment.
The author of the study recommended lead glasses or a leaded shield used along with scatter shielding drapes for optimal protection. He also said that using shielding and proper training helped a provider drop the average exposure their facility 45%.
The full study is available at the Journal of Vascular and Interventional Radiology. The summary results include the fact that lead glasses alone do make a big difference in the amount of radiation exposure a radiology tech endures and that, for even more significant results, the combination of scatter shielding drapes and leaded glasses is significant from a safety perspective.
CONSEQUENCES OF NOT WEARING LEAD GLASSES
Cataracts that result from ionizing radiation are different from cataracts that people naturally develop over time, in some cases. There is a great deal of information on the ways that radiation can lead to cataracts, but the precise mechanism that leads to the problems is not currently fully understood.
Of course, a radiology tech is completely dependent upon their eyes to do their job and, given that even in the study the radiology techs had average 30-year careers, it's easy to see why protection is necessary. Cataracts caused by exposure will have to be treated surgically and, of course, a good outcome is not guaranteed in such situations and the consequences could be severe.
There are good options for protecting the eyes against radiation along the guidelines recommended by the study. There are many different designs of lead glasses on the market that can provide the level of protection required.
OPTIONS FOR LEADED GLASSES
As the study found, standard eyeglasses give no protection against radiation, but fit over designs are available, which allow people who do wear prescription glasses in the course of their work to get excellent protection. Also, leaded glasses can be made with prescription lenses.
Standard and wraparound glasses are also available, similar to safety glasses worn in other industries, providing a great deal of protection and a durable frame. Versions that are made to be light are also available, providing a bit more comfort, particularly for people who already have to wear heavy garments to protect themselves against radiation during their workday.
Eljay X-ray carries a variety of both traditional and stylish U.S. made lead glasses for x-ray techs.
Recent Posts
Radiologists, even when they follow the most stringent safety procedures, are already work …

Lead aprons are part of the basic supplies for anybody who works around x-rays and, of course, f …

Leaded glasses can vastly reduce the amount of radiation exposure that a radiology tech exp …